Cultural Recovery Partnerships
Wednesday 24th March 2021, 10:00 am –12:00 pm
The coronavirus pandemic has brought unprecedented challenges to culture and creativity across the UK. In July, the Secretary of State for the Department for Digital, Culture, Media and Sport announced a £1.57 billion Culture Recovery Fund rescue package for cultural organisations to help the sector survive.
This event aims to explore the way forward for cultural recovery partnerships between UK higher education institutions and arts and culture organisations in the wake of the COVID-19 pandemic and also opportunities for innovation and the roadmap for recovery.
We will be joined by individuals engaged in the cultural recovery of their cities and regions as well as those responsible for co-ordinating public engagement with arts and culture.
We will be asking our panel to give us insights into key challenges and opportunities in their specific contexts as well as addressing the following:
What key role can higher education institutions play in cultural recovery and renewal in England?
How can a partnership between HE institutions and cultural organisations meet the skills challenge for the future – priorities, new ways of working, inclusiveness and supporting a competitive sector?
What strategies and support will be needed for recovery and growth, including the position following the end of the EU Exit Transition Period?
What impact will the different approaches of devolved and regional administrations have on support that is needed from devolved and central government?
What changes in public attitudes will remain embedded from the 'new normal' and what will it mean for the HE and cultural sector going forward?
Photo credit: Laura Mateescu
Dates & times
24th March 2021
10:00 am –12:00 pm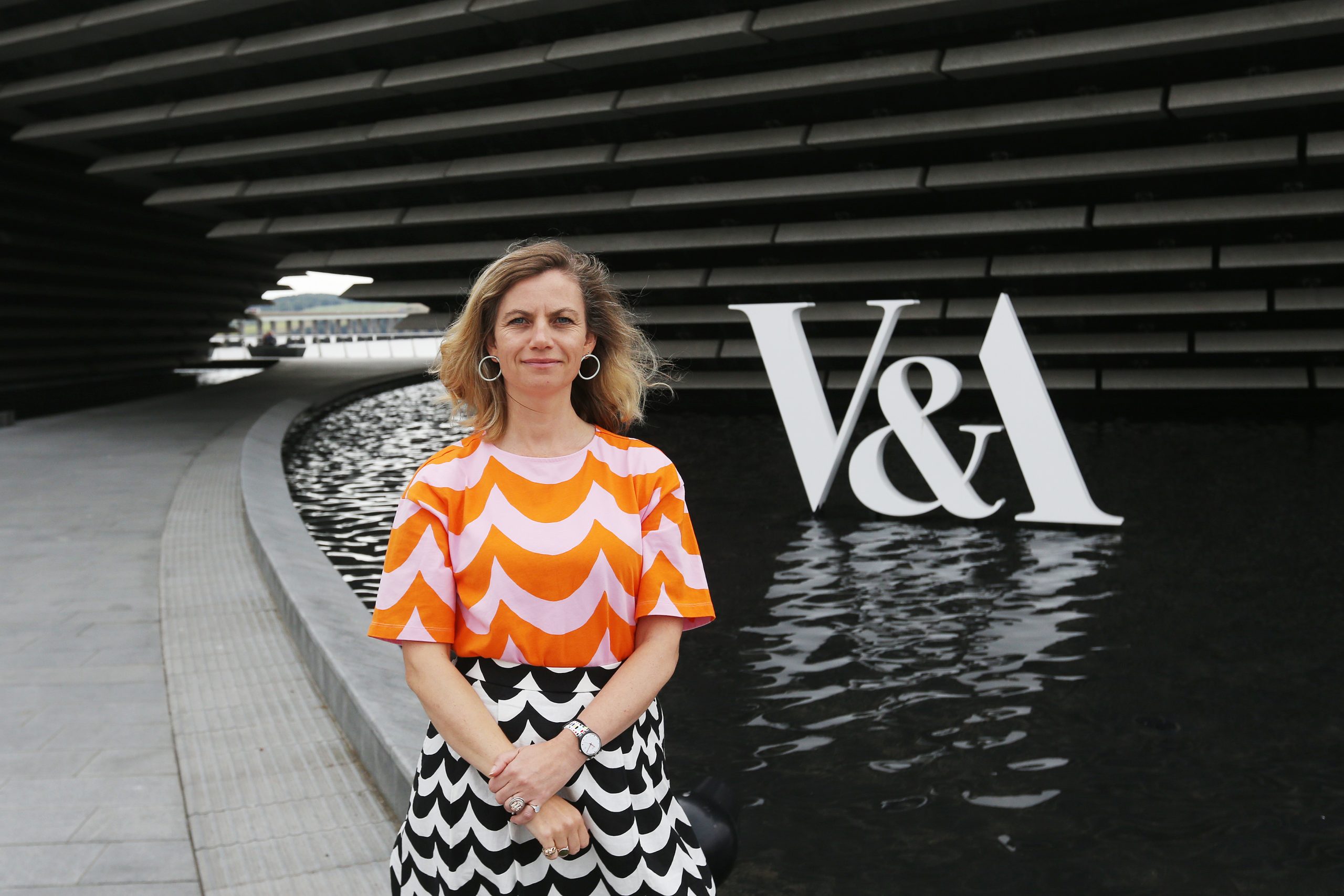 Leonie Bell
Director, V&A Dundee
Leonie Bell joined V&A Dundee in October as the museum's new director.  After 27 years away from Dundee, Leonie has returned to the city she was born in.  In this role she is responsible for leading the organisation from its spectacular home in Dundee, for developing the museum's vision as Scotland's design museum and for championing the fundamental role design has across society and in all our lives  Leonie's previous role was Strategic Lead for Cultural Regeneration leading on Paisley's plans to put culture at the fore of the town's regeneration to transform the town culturally, socially and economically.  Prior to that, Leonie was Head of Culture Strategy at the Scottish Government and Director of Arts at Creative Scotland, and led Scotland's cultural approach to London 2012 and Glasgow 2014.  Leonie started her career as Exhibition Researcher and Producer for Glasgow 1999: UK City of Architecture & Design, going on to become Programme Director of The Lighthouse, Scotland's Centre for Architecture, Design & the City.  She also chairs the Advisory Board of Glasgow International Festival of Visual Art and is a trustee of the Edinburgh International Festival.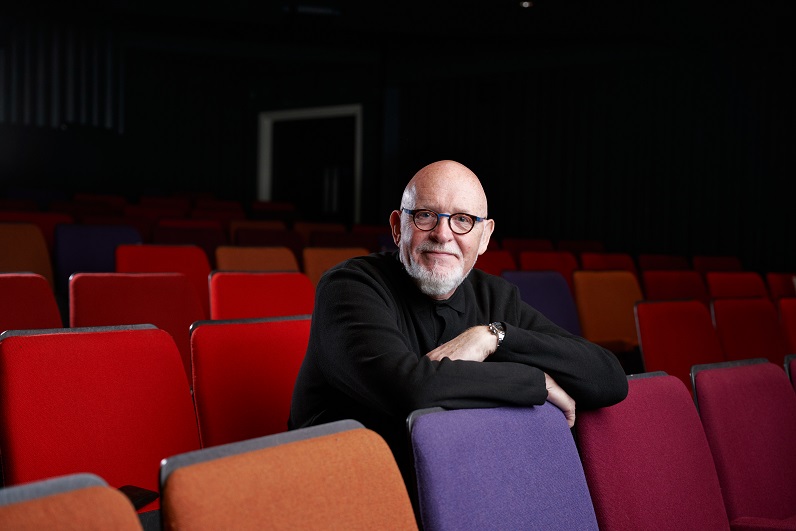 Dave Moutrey
Director & Chief Executive at HOME and Director of Culture for Manchester City Council
Dave has worked as an arts professional for over 30 years. He currently leads HOME a purpose built 7,500m2 multi art form venue that opened in May 2015, a project he conceived. He is seconded to Manchester City Council in a part time role of Director of Culture responsible for advising the Council on policy and strategy for culture.
Dave has worked in Manchester in leadership roles in the arts since 1984 previously at Abraham Moss Centre Theatre, Arts About Manchester and Cornerhouse. Dave was awarded a Doctor of Arts honoris causa by the University of Salford is a Fellow of the RSA, a member of the Chartered Management Institute, and the British Academy of Film and Television Arts. He is an advisor to the British Council and holds a number of nonexecutive roles on not-for-profit boards.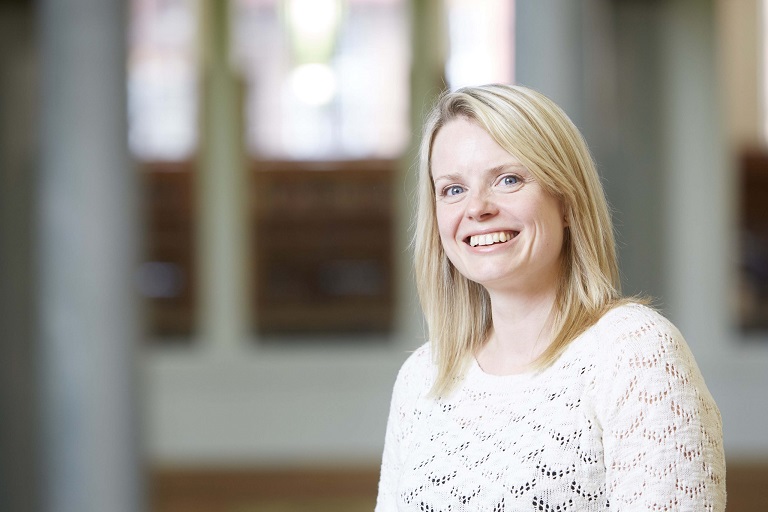 Liz Harrop
Centre Manager, Centre for Cultural Value
Liz has worked as a senior project manager in Higher Education for 8 years, where she has specialised in roles developing programmes between higher education and cultural organisations focused on sector skills development and collaborative research partnerships. This included roles such as facilitating the establishment of Culture Forum North, working as Evaluation Manager for the Arts Council's National Arts Fundraising and Philanthropy Programme and becoming the founder Chair of the Leeds Cultural Education Partnership. Prior to working in higher education, Liz worked for the Civil Service implementing national sector skills development strategies, and spent 10 years managing arts based youth work projects for local authorities and national charities. As well as providing strategic project management for the Centre for Cultural Value as a whole, Liz leads 'Collaborate', a funding and development programme to support innovative new research partnerships and skills sharing between cultural sector practitioners and academics.
Dr Rowan Bailey
Director of Graduate Education, Department of Art and Communication, School of Art, Design and Architecture, University of Huddersfield
Dr Rowan Bailey is Director of Graduate Education in the School of Art, Design and Architecture at the University of Huddersfield. She is also Director of the Centre for Cultural Ecologies in Art, Design and Architecture. She oversees research activities and cross-disciplinary collaborations between partners inside and outside of the university. She advocates for arts and cultural policy change through new ways of working in partnership with academics, external bodies/organisations and a range of audiences. She is also Project Lead for Temporary Contemporary and works in partnership with Kirklees Council and local arts and cultural organisations and community groups within the region. This role includes the deployment of research focused projects across a wide variety of creative practices including: painting, sculpture, photography, performance, music, textiles, urban design, new digital technologies (AR) and 3D scanning. In 2020, she was appointed to the newly formed Council of Higher Education in Art and Design (CHEAD) Research Alliance Strategy Group. In this role she supports CHEAD's Research Alliance, its programme of events, research projects and online resources.
Link to Research Profile – https://pure.hud.ac.uk/en/persons/rowan-bailey
Link to Centre for Cultural Ecologies in Art, Design and Architecture – https://research.hud.ac.uk/institutes-centres/ceada/
Link to Temporary Contemporary – https://research.hud.ac.uk/art-design/temporarycontemporary/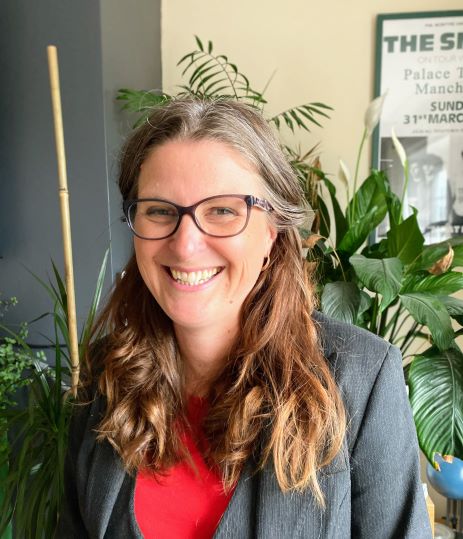 Kath Wynne-Hague
Strategic Lead for Cultural Development at Kirklees Council
Since 2007, Kath Wynne-Hague has worked across Local Government; cultural development; engagement and education; project management; and as an independent practitioner with experience ranging from voluntary and community action; health and wellbeing in care settings; visitor economy and cultural business development. Exploring networks, stories and relationships, she works with partners, communities and stakeholders to generate new ideas and creative solutions. With a collaborative leadership style and as a qualified coach, she specialises in creative and systems thinking to support innovation, vision and ambition, whilst ensuring it is grounded in people and place. 
Professor Alison Honour MA PFHEA NTF FRSA
Pro-Vice Chancellor & Executive Dean, Faculty of Arts, Design and Media, Birmingham City University
Professor Alison Honour has over 25 years of experience with leadership in Arts and Humanities, is a National Teaching Fellow and Principal Fellow of the Higher Education Academy. Professor Honour originally trained as a Fine Artist at Central Saint Martins and has taught a broad range of art and design subjects including sculpture, painting and drawing, performance art, 3D Design and Architecture. Her practised based research focused on public art and community engagement with diverse audiences and site specific contexts. She currently provides leadership to the Faculty of Art, Design and Media with around 5,500 students and 400 staff, including the Royal Birmingham Conservatoire, Birmingham School of Architecture and Design, Birmingham Institute of English and Media, Birmingham Institute of Creative Arts and the Birmingham Institute of Jewellery, Fashion and Textiles with the Queen's Anniversary Award winning School of Jewellery.
In her previous Associate Dean Student Experience role and Head of School of Arts, Professor Honour developed the Oxford Brookes Social Entrepreneurship Award (OBSEA) programme which was an award winning programme developed in partnership with the University of Oxford leading to Oxford being named the first 'place of social enterprise' in the UK. Professor Honour has been invited to run workshops and speak at Social Enterprise conferences at the University of Oxford and other Universities in Malaysia, Hong Kong, China, Thailand, India, USA and Canada. 
Professor Honour has launched a new Centre for Equality, Diversity and Inclusion in the Arts at Birmingham City University and has co-written the BCU Black Lives Matter and Antiracism Commitment Plan with the Head of Equality, Diversity and Inclusion in partnership with the SU and BAME staff working group. She is the Executive Sponsor for the Race Equality Charter.
Professor Paul Gough
Vice-Chancellor at Arts University Bournemouth
Professor Paul Gough is Vice-Chancellor at Arts University Bournemouth, UK. A painter, broadcaster and author he has exhibited internationally and is represented in the permanent collection of the Imperial War Museum, London, the Canadian War Museum, Ottawa, and the National War Memorial, New Zealand. Along with leading roles in international higher education and global research assessment, his research into the representation war and peace has been presented to audiences throughout the world. He has published nine books, including monographs on the British painter Stanley Spencer, Paul and John Nash and several comprehensive studies of art from both world wars.  He worked in television for ten years and is currently writing his second book about the street artist, Banksy. 
Karly Greene
Director of Strategic Development & Partnerships, Arts Council Northern Ireland
Karly is Director of Strategic Development & Partnerships at the Arts Council Northern Ireland, leading a team who deliver a comprehensive programme of research and evaluation to understand  the role and impact of art on people's lives, identify patterns of engagement in the arts and help create more diverse, equal and confident artistic communities. Karly previously held senior research roles in the Northern Ireland Housing Executive and strategic consultancy firms in London and Belfast.
 Karly's background in strategy, policy, research, consulting and analytics spans over a decade working with organisations across the private, public and voluntary sectors. She is a specialist in large quantitative and data driven projects mainly helping organisations better utilise their data to understand their relative market and customer base. She is passionate about working with research users to successfully implement the recommendations from the insights and influencing government policy on a number of areas, particularly relating to social justice. Karly is also Chairperson at Nexus and a Board Director at Housing Rights.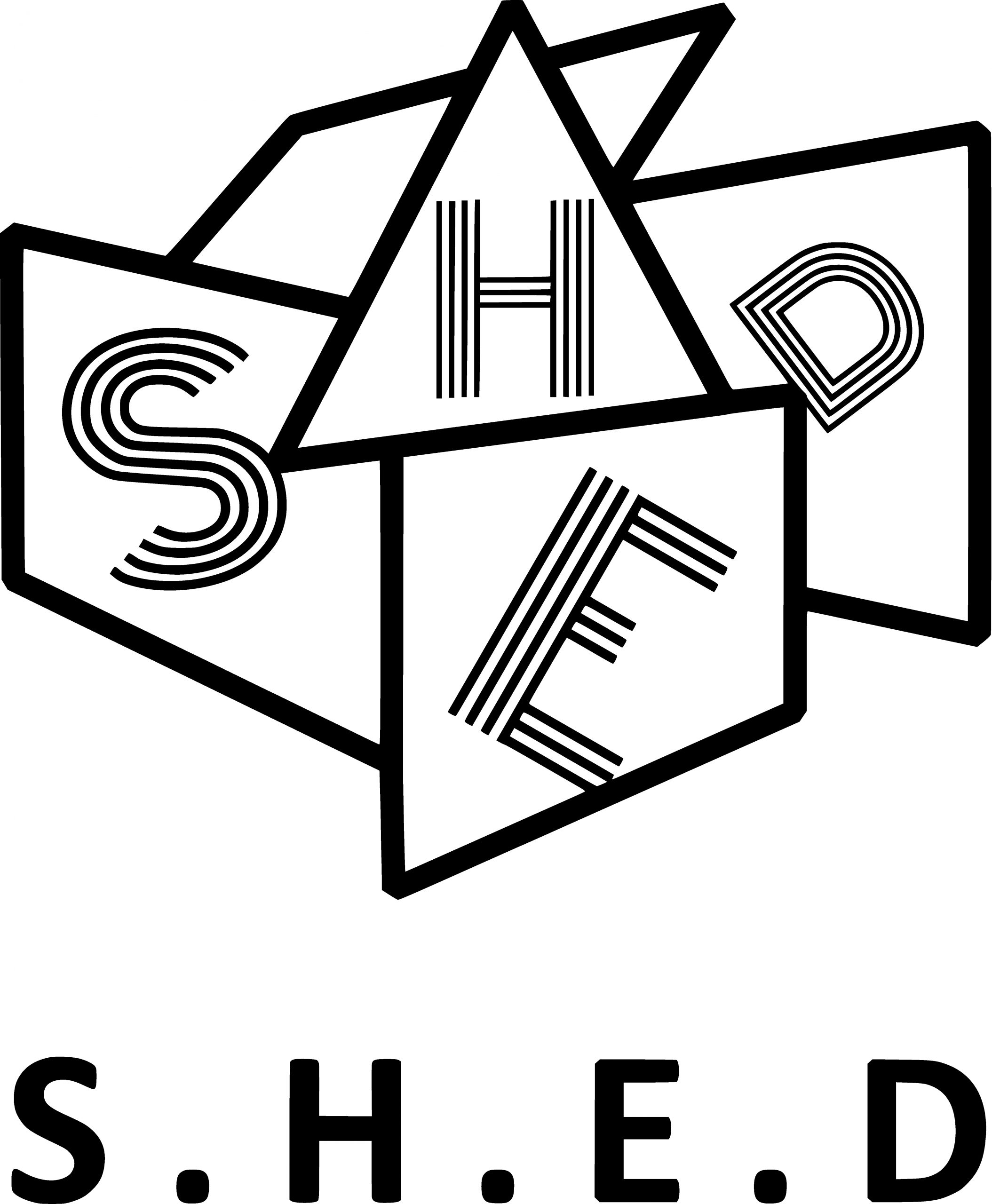 S.H.E.D – Social Higher Education Depot has taken the premise of a garden shed and created a mobile, reconfigurable space for the shedding of preconceptions about people and place. S.H.E.D has over 11 designs, that were developed with the aim of supporting co-creative practice as art-making that invites participation and explores real issues people want to discuss.
 It is positioned as a curatorial, consultation, lab and public space. S.H.E.D combines design and dialogue theory.
Shortlisted for Shed of the Year 'Unexpected Category' 2020
Finalist, Green Gown Awards 'Benefiting Society' Category, 2020
Follow S.H.E.D's work on Twitter @Shed_UK and Dr Jones's research into dialogue at @InDialogueUK.
S.H.E.D is run by:
CEO / Creative Director – Dr Rhiannon Jones
Business Development Director – Dr Victoria Barker
Operations Director – Sarah Webb