The School of Art and Media offers undergraduate and postgraduate courses in fine art, 3D design and craft, fashion, textiles, graphic design and illustration.
The school is a dynamic community of learning, priding itself on being inclusive and welcoming students, staff, the local community and visitors from across the world as individuals.
Agility and fluidity of thinking are central to the school's ethos, explored through the inter-relationship of analogue and digital technologies and the role of drawing – a common language with many 'dialects'. Professional practice, client-based opportunities and competitions are part of each course curriculum enabling students to develop the skills to create and pursue freelance opportunities, or to enter the job market with energy and confidence and to thrive.
Yen Wong, graduate BA (Hons) Fashion with Business Studies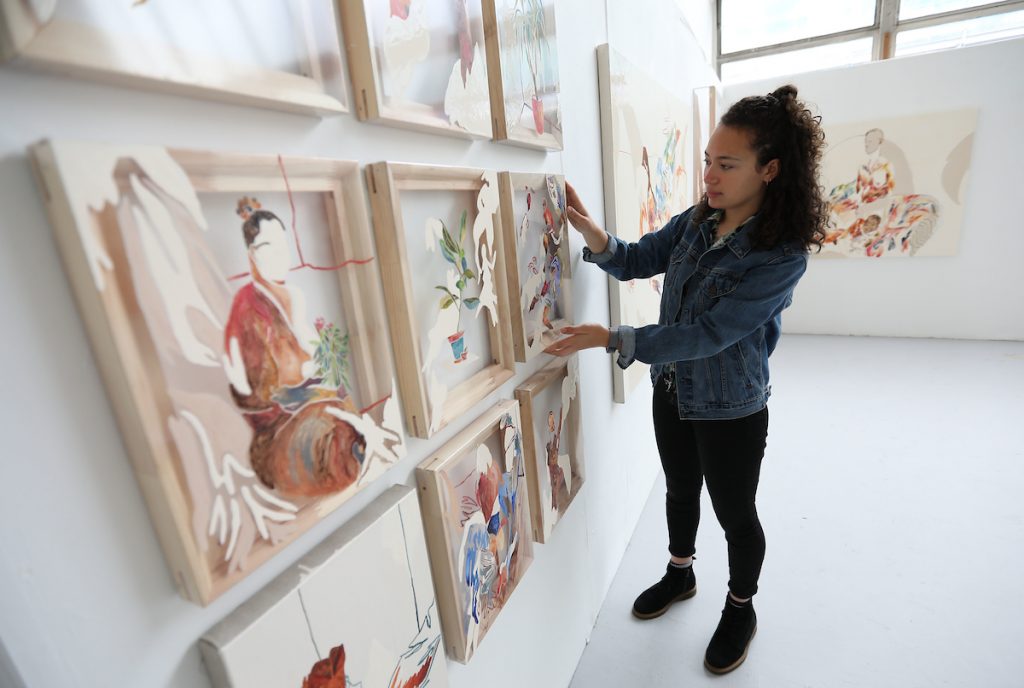 Miranda Forrester, graduate BA(Hons) Fine Art Painting 2019