Session 1: Climate Justice: Decolonising Decarbonisation
3rd March, 2022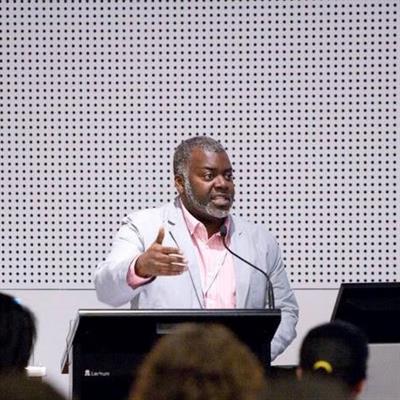 Professor Paul Goodwin
Chair of Contemporary Art and Urbanism, UAL
Paul Goodwin is a curator, researcher and educator based in London. Goodwin's research focuses on Black British Art and African diaspora art since 1980 and transnationalism in contemporary art production. In his interdisciplinary research project Revisioning Black Urbanism at Goldsmiths, University of London, from 2006 to 2010 he explored topics relating to urbanism and the generative potential of 'Blackness' in cities such as London, Lisbon and Paris.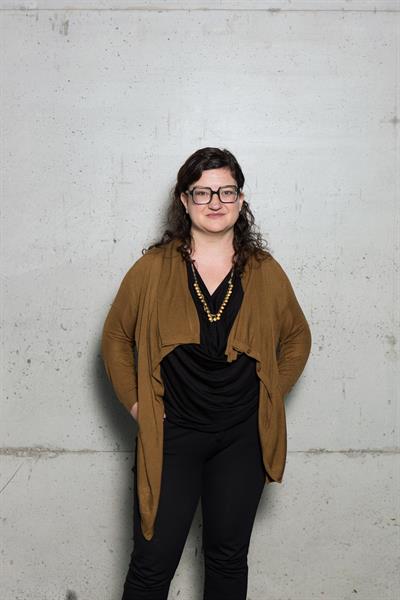 Professor Ramia Mazé
Professor of Design for Social Innovation & Sustainability
Ramia Mazé started in autumn 2020 as Professor in Design for Social Innovation and Sustainability at London College of Communication, University of the Arts, United Kingdom. She has been an editor of the leading scholarly journal Design Issues since 2016. Previously, in Finland, she was a professor and head of education in the Department of Design at Aalto University and, prior to that, she worked at Konstfack College of Arts, Crafts, and Design, KTH Royal Institute of Technology, the national doctoral school Designfakulteten, and the Interactive Institute in Sweden. A designer and architect by training, her PhD is in interaction design. She has led, published, and exhibited widely through major interdisciplinary and international practice-based design research projects, most recently in social and sustainable design, design activism and design for policy. She specialises in participatory, critical and politically engaged design practices, as well as "research through design" and feminist epistemologies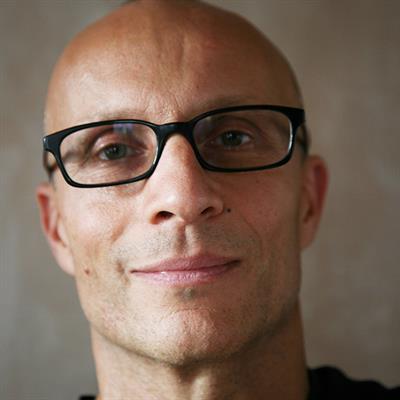 David Cross
Reader in Fine Art, UAL
As an artist, David collaborated as Cornford & Cross (1991—2014). As Reader in Fine Art at UAL, David engages with the social-ecological crisis through visual culture. To reduce conflict between his internationalism and environmentalism, David stopped using air travel in 2005. In 2012, following the Artist Placement Group, he designated his job at UAL as an artist's placement, proposing that UAL switch to an ethical bank. In 2015, David campaigned with students for UAL to divest from fossil fuels. In 2016, UAL pledged to divest its £3.9 million endowments from fossil fuels, and signed the UN Principles for Responsible Investment. Since 2019, David has advocated that UAL integrates decarbonization with decolonisation as a start towards regenerative ecology and restorative social justice. As a member of UAL's Climate and Ecological Emergency Action Group, he persuaded UAL to commit to using Science Based Targets to decarbonise within a just share of the Global Carbon Budget.
Daisy Pearson
Artist and Activist
Daisy Pearson is an artist and activist. She is a co-founder of the grassroots-organised movement Jubilee for Climate, which is fighting the system of inequality and exploitation that creates climate change. On 12 November 2020 she climbed the Houses of Parliament to hang a 70m2 letter from Africans Rising appealing to the UK for debt cancellation and reparations for Africa. Her activist journey began with Extinction Rebellion, and she currently works part time for Global Justice Now. She has a BA in English Literature from the University of Oxford, and is now studying an MA in Graphic Communication Design at CSM, UAL.
Session 2: Climate Justice: decolonising decarbonisation: Decolonising the curriculum and the university
28th April, 2022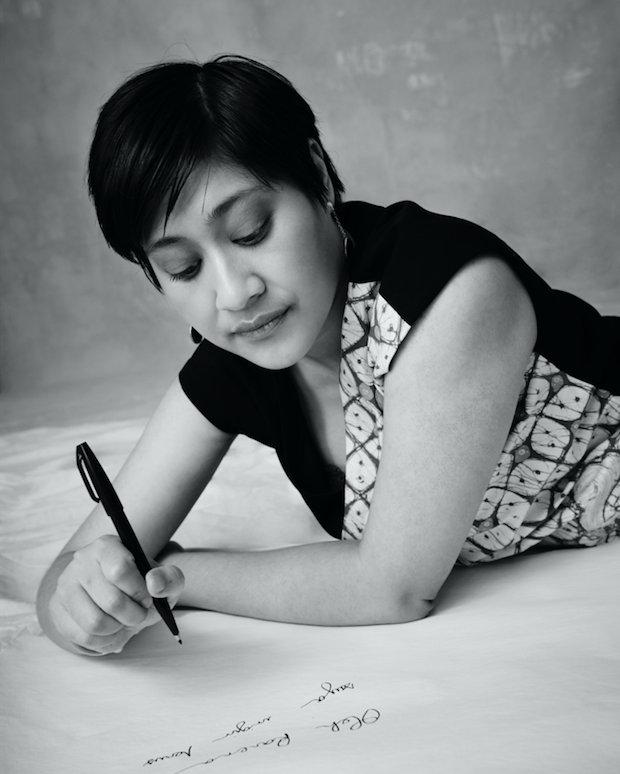 Dr Khairani Barokka
Research Fellow, UAL Decolonising Arts Institute
Khairani Barokka is a Minang-Javanese writer and artist in London. Her work is presented widely internationally, and centres disability justice as anticolonial praxis, and as a key part of environmental justice. Among Okka's honours, she was a UNFPA Indonesian Young Leader Driving Social Change, an NYU Tisch Departmental Fellow, an Artforum Must-See, UK Associate Artist at Delfina Foundation, and Modern Poetry in Translation's Inaugural Poet-in-Residence. Currently Research Fellow at University of the Arts London, her books include Rope (Nine Arches, 2017), Indigenous Species (Tilted Axis, 2016), co-edited volume Stairs and Whispers: D/deaf and Disabled Poets Write Back (Nine Arches, 2017) and her most recent book, Ultimatum Orangutan (Nine Arches, 2021), shortlisted for the Barbellion Prize.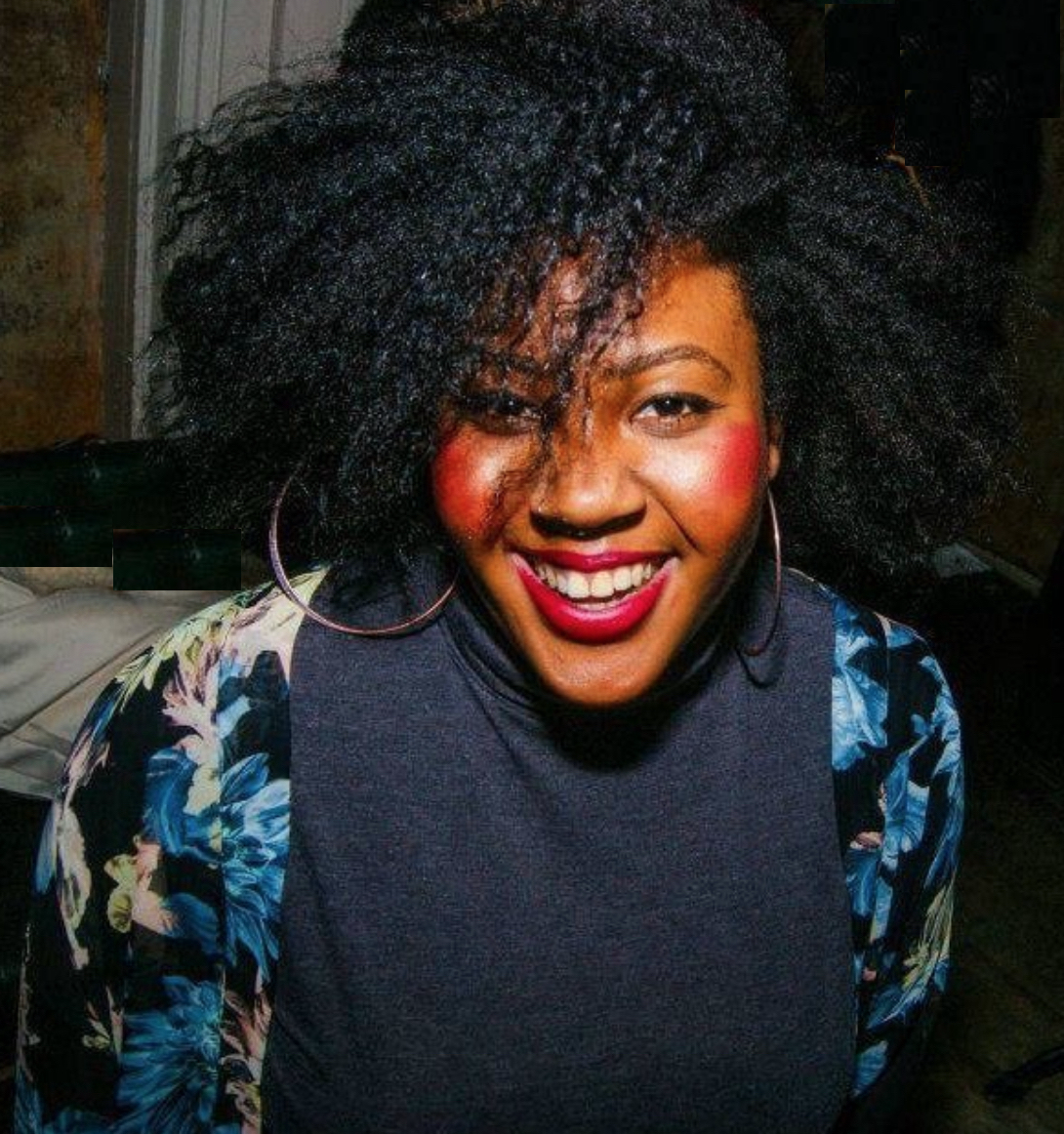 Janine Francois
Black Feminist, writer, producer, curator and academic.
Janine Francois is a Black Feminist, writer, producer, curator and academic. Janine is a final year Ph.D student based at Tate Britain and the Bedfordshire University, their research explores 'safe(r)' spaces as sites of resistance, disruption and co-production. Janine is currently researching Pan African art and cultural production between the period of 1900 – 1977 with a focus on FESTMAN'66 and FESTAC' 77.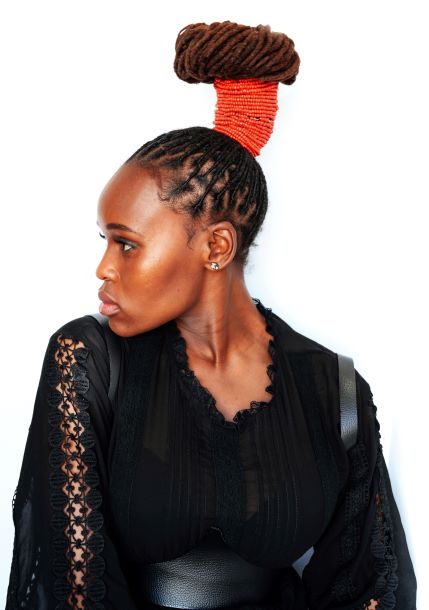 Sethembile Msezane
Interdisciplinary artist
Sethembile Msezane lives and works in Cape Town, South Africa. Using interdisciplinary practice encompassing performance, photography, film, sculpture and drawing, Msezane creates commanding works heavy with spiritual and political symbolism.
Msezane was a UEA Global Talent Fellow hosted by the Sainsbury Research Unit and Sainsbury Centre (2021). She was Mellon Artist Residency Fellow in partnership with Gallery of the University of Stellenbosch and the English Department (2020), she is a National Institute for Human Social Sciences Award nominee (2020), OkayAfrica 100 women 2018 Honoree. Msezane was a TEDGlobal Speaker in Ausha, Tanzania (2017). She was a TAF & Sylt Emerging Artist Residency Award winner (TASA) (2016). Msezane is the first recipient of the Rising Light award at the Mbokodo Awards (2016).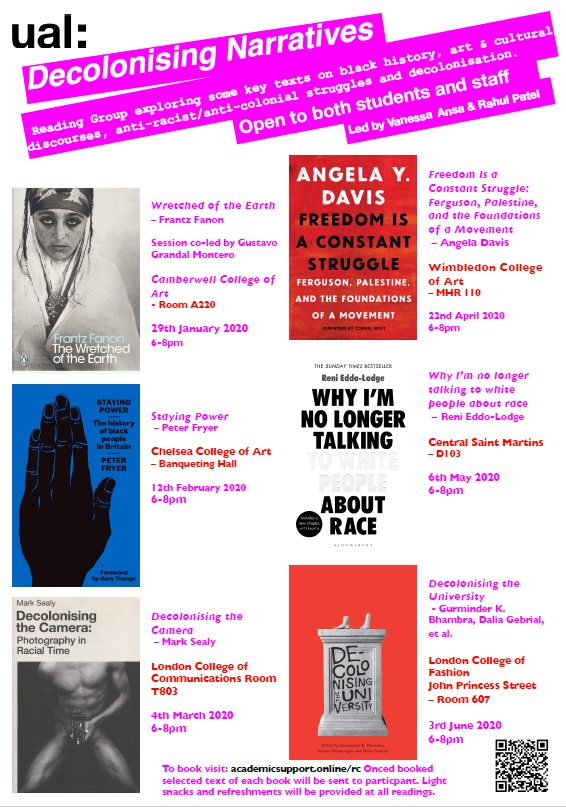 Rahul Patel
Senior Lecturer in Academic Practice, UAL & David Cross, Reader in Art and Design, UAL
Rahul Patel is a researcher in contemporary art history, history, and theory. He is a Senior Lecturer on the Academic Practice programme at UAL, teaches on the BA and MA Culture, Criticism and Curation programmes at Central Saint Martins and with UAL's University wide Academic Support team on content development and transformative education.
He co-curated the Decolonising the Arts Curriculum: Perspectives on Higher Education zines1&2.
Session 3: Climate Justice: Systems and Structures for Decarbonising the University
26th April, 2022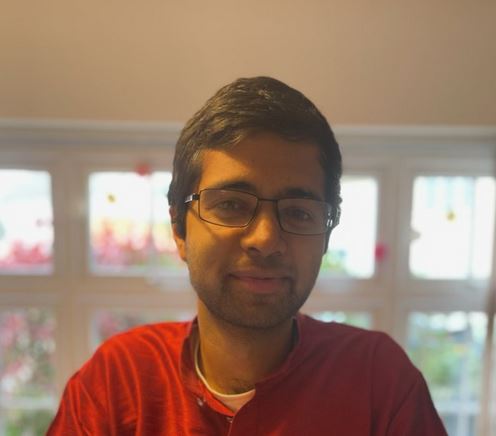 Aqeel Kapasi
Senior Project Manager - Ethical supply chains, SOS-UK
Aqeel Kapasi has been a Senior Project Manager at SOS-UK since October 2019. He supports NUS with their ethical supply chain work for students' unions, as well as SOS-UK with its ethical screenings and the Fairtrade University & College Award . He is also involved in ethical finance and careers, managing the pilot campaigns Banking with Who? and Candidates for Change in 2021. Before SOS-UK, Aqeel worked for several years in the corporate world in finance, before moving to the not-for-profit sector.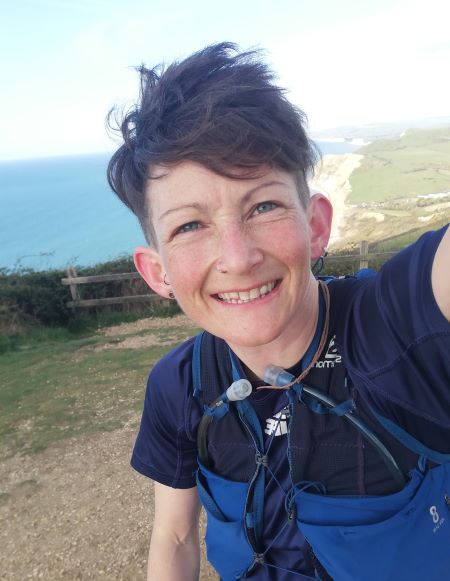 Meg Baker
Interim Director of Education at Students Organising for Sustainability-UK
Meg Baker is interim Director of education at Students Organising for Sustainability-UK. SOSUK is an educational charity, which centres students, in response to the climate emergency and ecological crisis. We support students to learn, act and lead for sustainability. Meg is also currently seconded to University and College Union (UCU) to progress UCU's work supporting members on the Green New Deal for Universities and Colleges. Part of Meg's work for UCU
includes progressing decarbonising, democratising and decolonising education by working with UCU members. As interim Director of Education, Meg oversees SOS-UKs education work, programmes and campaigns. This involves working across the student movement and with partner organisations to reform the education sector by enhancing the embedding of learning for sustainability for all students, at all levels of study, in the UK and internationally.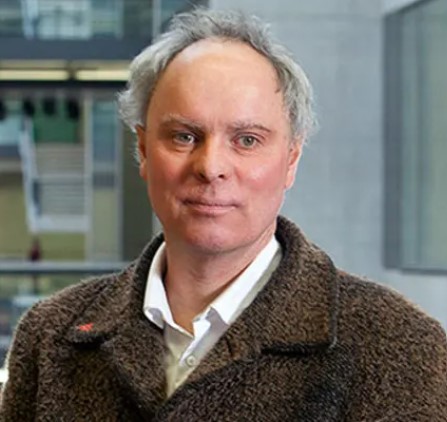 Professor Jeremy Till
Pro Vice-Chancellor, University of the Arts London and University Lead on Climate Emergency
Jeremy Till is an architect, educator and writer. As an architect, he worked with Sarah Wigglesworth Architects on their pioneering building, 9 Stock Orchard Street, which is seen as an innovator in climate-informed design. As an educator, Till is Head of Central Saint Martins, Pro Vice-Chancellor at the University of Arts London and UAL lead on climate action. As a writer, Till's extensive work includes the books Flexible Housing, Architecture Depends and Spatial Agency, all three of which won the RIBA President's Award for Research. His most recent research project, Architecture after Architecture, investigates the future of spatial practice in the face of the climate emergency; work from the project is collected on www.mould.earth
Veronica A* Amon
Climate Justice "Changemaker"
Veronica A* Amon is a West London-raised researcher and maker. With a practice centering intimacy, memory and the flexing of time, Amon's process is rhizomatic and contemplative, continuously making space for new gatherings and ways of making.
Amon is currently a visiting practitioner and Changemaker at London College of Communications (UAL), having graduated from the university in 2019. Within these roles, they consult and collaborate with students and teachers to organically bring forth decolonial thinking into individual and communal practices. During this time they have worked with course leaders, climate advocates and programme directors to form and facilitate a series of workshops exploring climate and social justice both within and outside of design. They describe these processes as complex and imperfect, but necessary to explore.
Session 4: Climate Justice: Decolonising Decarbonisation: The role of creative education in advancing climate justice
23rd June, 2022
Dr. Ileana L. Selejan
Associate Researcher in the Department of Anthropology at UCL
Dr. Ileana L. Selejan is Associate Researcher in the Department of Anthropology at UCL, where she participates in the European Research Council (ERC) funded project, "Citizens of Photography: The Camera and the Political Imagination." She was previously Research Fellow with the Decolonising Arts Institute at UAL and the Linda W. Gruber '66 Curatorial Fellow in Photography at The Davis Museum at Wellesley College. She received her PhD in Art History from the Institute of Fine Arts, New York University, and was granted the 2012–13 Joan and Stanford Alexander Award from the Museum of Fine Arts Houston, for her research in Nicaragua. She has taught courses at Central Saint Martins, Tisch School of the Arts, New York University, and the Parsons School of Design. As independent curator and member of the experimental arts collective kinema ikon, she works at the intersection of art and technology.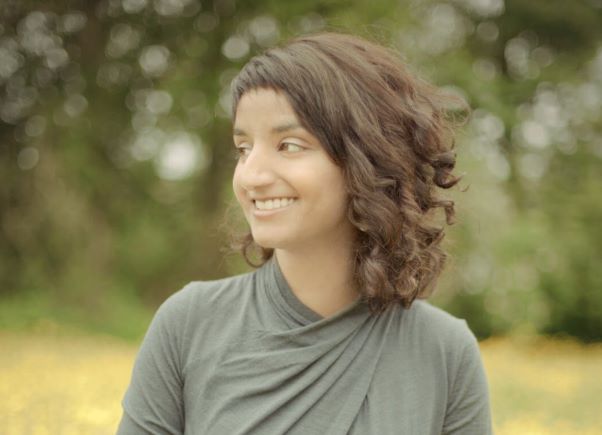 Suzanne Dhaliwal
Climate Justice Creative, Campaigner, Researcher, Lecturer
Voted one of London's most influential people in Environment 2018 by the Evening Standard. In 2009 she co-founded the UK Tar Sands Network, which challenged BP and Shell investments in the Canadian tar sands in solidarity with Indigenous communities, spurring the internationalisation of the fossil fuel divestment movement.
Suzanne has led campaigns and artistic interventions to challenge fossil fuel investments that violate the rights of Indigenous peoples, and of those seeking justice after the BP Gulf of Mexico disaster. In 2017 she spearheaded a European coalition to challenge the insurance industry on their underwriting of coal and tar sands projects.
Suzanne worked alongside the Ogoni people and British-Nigerian artist Sokari Douglas-Camp to send a life-size bus sculpture to Nigeria for the 20th anniversary of the execution of the Ogoni 9 and Ken Saro-Wiwa. She was part of the Art Not Oil coalition, challenging BP and Shell's sponsorship in the arts. For her MA in Social Sculpture in Oxford, she developed creative strategies to address the white supremacy and lack of representation in the UK climate justice movement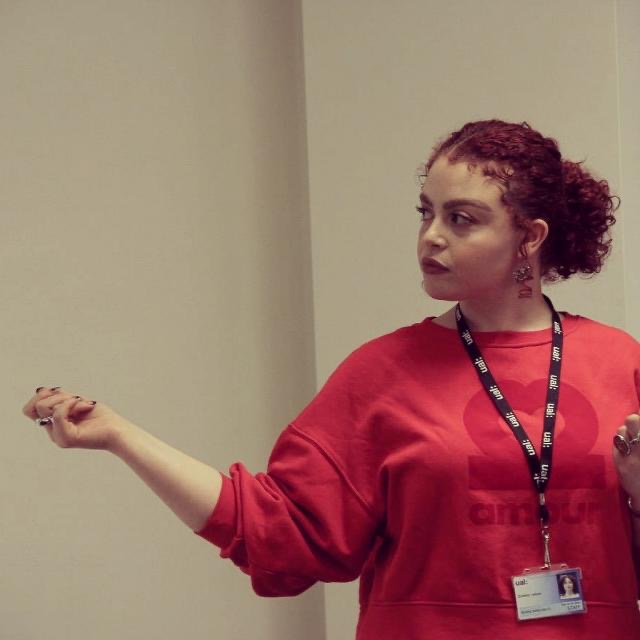 Zuleika Lebow
Artist and Cultural Producer
Zuleika Lebow is an artist and cultural producer born and raised in London. The diverse cultural wealth of the city and its history as a home for migrant communities is central to both her practice and her personal identity – her mother is of Ashkenazi Jewish descent, born from 19th Century immigrants from the Baltic islands, and her father came to London in the early 1950s from Jamaica.
Since graduating from Middlesex University in 2015 with a 1st Class BA in Fine Art, Lebow's practice has coalesced into three strands. Collaboration, with collectives Spandrel, the Guttural Living project and recently with fellow artist Xhi Ndubisi for the This is not a Lemon anthology. Personal work, centred around themes of identity, the sick body and lexicon via sculpture, photography, and writing. Education, through her role as Acting Course Tutor for MA Applied Imagination in the Creative Industries and workshops with Peckham Platform and Tate Collective.
These strands all share a commonality – social engagement as a means for personal and societal change. Utilising philosophical texts, popular culture, sci-fi and esoterica as starting points Lebow interrogates the politics of representation and marginalisation in accessible, playful and convivial ways that generate alliances; recognising knowledge and culture as an inherently diverse, shared resource.