Unlocked: Creativity and Culture for Positive Change 
The cultural sector and creative industries are recognised for supporting levelling up agendas and seen as key drivers of employment and innovation across the globe (UNDP & UNESCO, 2013) with the institutions and organisations delivering creative education at the heart of these agendas since their inception. After the seismic impacts of the global pandemic, there is a pressing need for cultural, economic and social transformation and recovery.
This conference will explore the past, present and future of art and design education (as site of practice for communities, learning, research and innovation) and its capacity for impact and influence through purpose, policy and action for place, community, industry and social justice. We will share local, national and international case studies and projects, hear from exemplars and experts, and develop thinking towards: how we can develop collaboratively conceived, co-created approaches to art and design education that address and foster equity, inclusion, social mobility and environmental sustainability fit for the 21st Century; how we can mobilise creativity as a method of research creation and knowledge exchange that uniquely leverages art and design to address and enact much needed change in society; how we can support, develop, realise, and sustain, creativity at the heart of communities, cities, places; how we can foster interdisciplinary connections and sustain social innovation with and for citizens and communities at a local, national and global scale and, through creativity, support cultural and economic recovery, and environmental sustainability.
Dates & times
Tuesday 19th March 2024
13.30pm – 19.00pm
Wednesday 20th March 2024
9.00am – 21:00pm
Thursday 21st March 2024
9.00am – 12:30pm
Venue
V&A Dundee
1 Riverside Esplanade
Dundee DD1 4EZ
&
Discovery Point
Riverside Drive
Dundee DD1 4XA
Registration opens: 1st November
The CHEAD Annual Conference 2024 Unlocked: Creativity and Culture for Positive Change aims to share and build on diverse perspectives within art and design and art and design education, and will focus on how we can re-imagine and co-create our current and future curricula and research to enable creativity, creative communities, creative ecologies to flourish and to realise the capacity for agenda-setting policy, action, and impact through creativity via discursive themes.
Set in a Creative City, "recognized creativity as a strategic factor of sustainable development as regards economic, social, cultural and environmental aspects" (UNESCO, 2017: 1) we will also reference The Ignorant Art School project (Cooper Gallery) referencing Ranciere's The Ignorant Schoolmaster, to "creatively re-imagine and propose radical blueprints for a socially transformative art education" and "repurposing equality as a practice".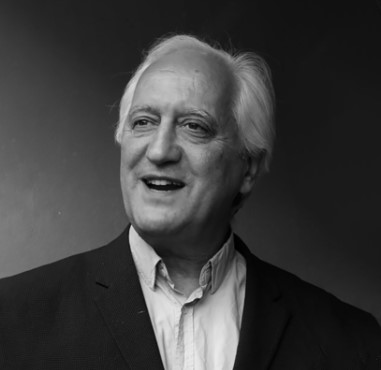 Charles Landry
Charles Landry is an international authority on the use of imagination and creativity in urban change. Charles helps cities identify and make the most of their potential by triggering their inventiveness and thinking and by opening up new conversations about their future.