The Council for Higher Education in Art & Design
CHEAD is the association of educational institutions with degree or postgraduate provision in art and design. 
Get Involved
CHEAD provides a voice for and on behalf of higher education art and design in the UK four nations advancing knowledge and understanding in the sector and promoting the sector's interests to others. We carry out research, scan the policy horizon, brief our members, facilitate networking opportunities for senior staff from within and outside HE as well as helping to shape higher education art and design policy on our members' behalf. We facilitate specialist internal networks supporting art and design research leaders, Subject Associations, and HE gallery leaders.
Art & design graduates each year
Value of research income in millions
Climate Justice: Decolonising Decarbonisation series
This series of creative and critical encounters brings together artists, designers, media makers and educators, including those from the Global South to ask, how might transformative pedagogies and anti-racist practices help integrate regenerative ecologies and restorative justice?
Navigating the Impact Journey: Environment and succession
This symposium will bring together members of the Research Alliance to participate in a workshop around impact and to explore capacity and capability building and succession planning in relation to the research environment.
Focus on Programme Leader
Tuesday  25 October, 9.30am – 14.30pm
The Leadership Programme of seminars has been running for many years and is intended to support the development of the current and next generation of academic leaders in our sector. It is aimed at people such as Programme Leaders, Associate Deans and Heads of Department.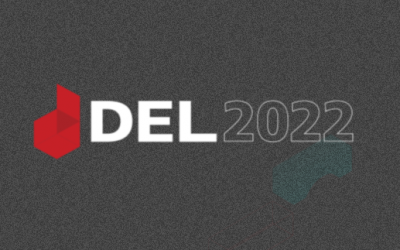 Registration for the 2022 Digitally Engaged Learning Conference is now open. DEL conference is a free and online international conference exploring digitally engaged teaching and learning in art and design. The conference runs on 22 & 23 September and this year's...
read more
Members' Gallery
Higher education art and design sits at the heart of the UK's world leading creative industries. Visit our gallery to view more work produced within CHEAD member institutions.
In addition, we run a network for staff from CHEAD member galleries. Find out more information about the network.
Our reputation is built on world-leading teaching, alongside world-leading research, disseminated in the form of publications, exhibitions, installations and interventions.
Leeds School of Arts, with a history that spans over 170 years is united by a common goal: to encourage individuality, to inspire creativity, and to create impact.