Sandra Booth
Director of Policy and External Relations
Sandra joined CHEAD in 2018 and is responsible for leading CHEAD policy and external relations, development and communication of CHEAD's corporate identity and advocacy, relationships and engagement with external stakeholders and lobbying on behalf of members. Sandra has a track record in higher education, enterprise and marketing, developing policy, securing collaborative partnerships and ensuring effective stakeholder engagement.
Linkedin profile: https://www.linkedin.com/in/sandra-booth-719b677/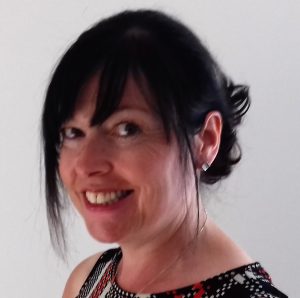 Sophie Amono
Director of Equity, Diversity and Inclusivity
Sophie joined CHEAD in 2023 and is responsible for defining CHEAD's equity, diversity and inclusion strategy and objectives. With a professional and personal commitment to creating cultures that centre intersectional equity, diversity and inclusion, Sophie's background in communications and artistic programming brings an engaging and unique approach to decolonisation.
Anna Maloney
Director of Membership and Operations
Anna joined CHEAD in 2015 and is responsible for leading CHEAD membership and operations, regulatory compliance, governance and delivery of CHEAD's membership activities. Anna has a strong track record in delivering projects and high quality events in the art and design sector as well as experience with charity, community and membership organisations. Anna oversaw the incorporation of CHEAD as a Charitable Incorporated Organisation (CIO) in 2017.
Linkedin profile: https://www.linkedin.com/in/anna-maloney-0a15068/