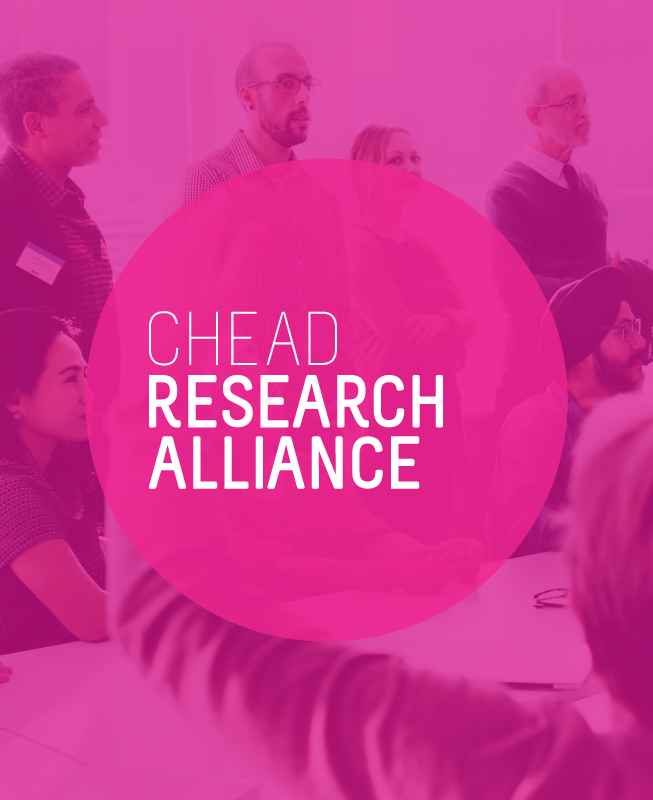 Bodies of work to support art, design and media outputs
This symposium will bring together researchers and research managers to hear talks from leaders in the research field and participate in tailored workshops to explore current challenges for both research and research managers and how to maximise your submission to REF 2021. The day will also include a comprehensive review of the final REF2021 criteria and guidance on panels, units of assessment, impact and environment statements and interdisciplinary research. Themes will include understanding REF criteria, challenges and opportunities for art, design and media outputs, the diversity, innovative content, multi-platform and formats of arts research outputs.
Join fellow members of the CHEAD Research Alliance for talks, workshops and networking.
Speakers: 
Professor Bruce Brown
Professor Jake Kaner, Nottingham Trent University
Jane Boggan, Goldsmiths London
With more to be announced
Book your place here
Tickets for CHEAD Research Alliance members are free. Research managers/Unit of Assessment Co-ordinators are asked to purchase a place to cover the costs of hosting and catering. 
For more information and details of places at this workshop, please contact the Director of Membership: Anna Maloney