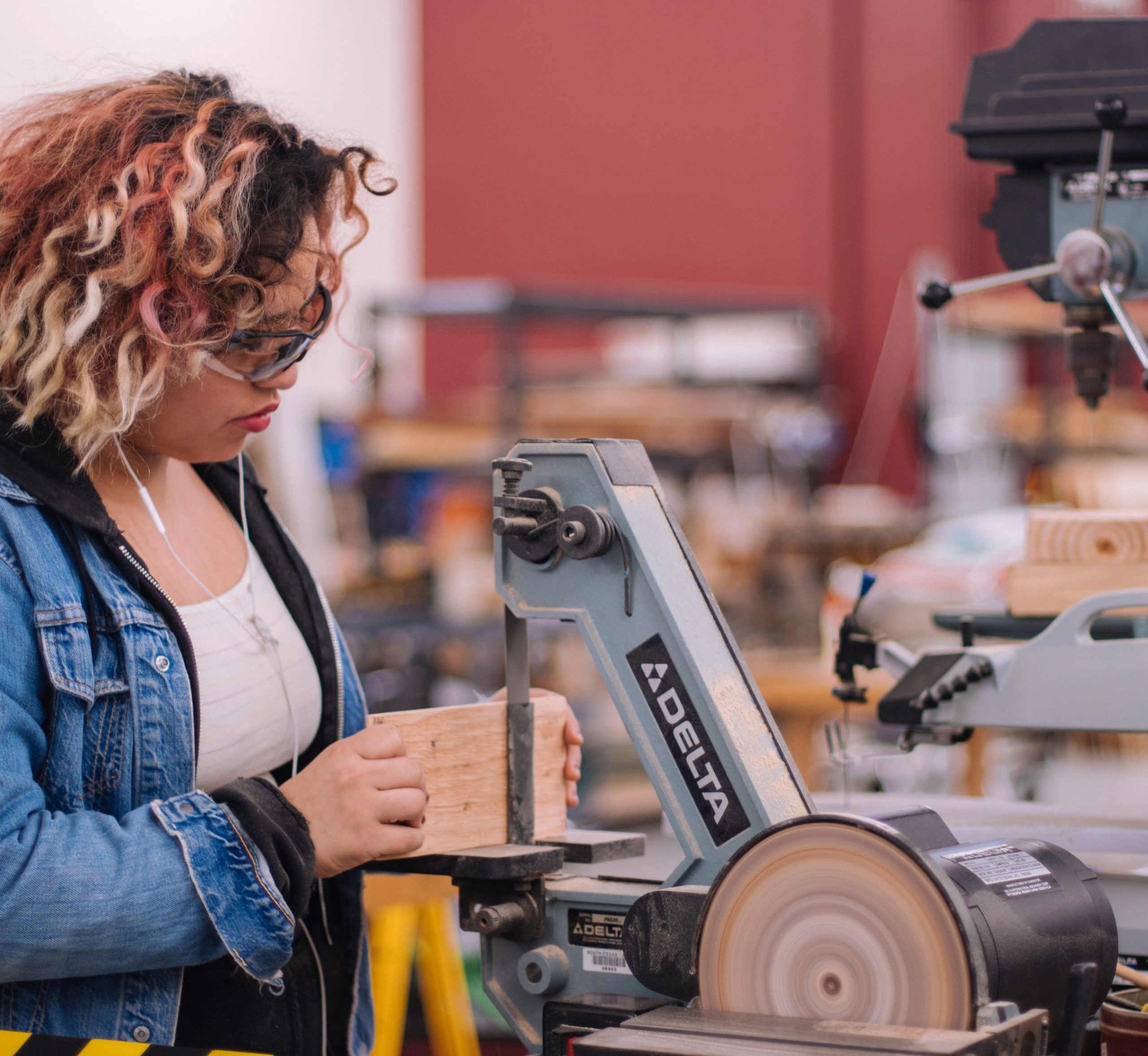 CHEAD Technical Alliance Event 2023: Community and Connection
This event will bring members of the CHEAD Technical Alliance together and is an opportunity for members to meet other technical specialists to network and share experiences. The event will focus on a theme of empowering community and connection and will offer attendees opportunities to connect and participate in tours and workshops.
Themes:
Community –

building a supportive community within and between institutions

Sustainability –

confronting the climate emergency through meaningful change

Alignment

– ensuring we are delivering the skills our students need in a changing world
PLEASE NOTE: Attendees are asked to book either a main day (15th November) event ticket or a two day (15th & 16th November) event ticket which will include the main day event held in Edinburgh on the 15th November and an institutional visit on the 16th November at one of the participating institutions. Attendees will need to make their own arrangements in terms of travel to the participating institutions on the second day.
Programme
Day 1:
Wednesday 15th November 2023
9am – 5pm
Location:
Morning Session: Reid Concert Hall, EH8 9AL
Lunch and afternoon session: Edinburgh College of Art, EH3 9DF
Morning Session
Registration and collection of Community badges
Welcome from ECA principle
Introductions to the day and event
Presentations.
Presentation 1: How to empower community and connection – Andrew Dodds, DJCAD
Presentation 2: Academic / Technical Alignment through collaborative course design- Geoff Lee, ECA
Ice (Break)er 1
Presentation 3: Succession planning – James Russell, RCA
Presentation 4: Community gardens – ECA
Walk to Edinburgh College of Art, Lauriston Place, EH3 9DF
Lunch and Ice (Break)er 2
Afternoon
– Tours and community group workshops
Ice (Break)er 3
Ice (break)er 'Hot Topic' feedback by each group
Wrap up of day 1 and next steps.
Day 2:
Thursday 16th November 2023
11am-3pm
Various locations
Attendees make their own way to the pre-selected institute.
Second day pre-selected options:
Edinburgh College of Art, Edinburgh: AI & Machine learning – Technical Learning
The Glasgow School of Art, Glasgow: Sustainable Indigo Textiles Workshop
The Glasgow School of Art, Electric Ink: Woodblock Printing Electrodes
The Glasgow School of Art – "We need to talk about Compliance" (triumphs and pitfalls of the creative and manufacturing industry)
Robert Gordon University, Aberdeen: The resurgence of analogue making as a response to digital advancements.
Duncan of Jordanstone College of Art & Design: Mediating academic needs – how we align interdisciplinary requirements to provide facilities and resources that work for everyone.
Accommodation recommendations:
Higher end
Novotel Edinburgh Centre
Medium priced
Premier Inn Lauriston Place
Travelodge Edinburgh Central
Budget
Code Hostels
Kickass Hostels
The CHEAD Technical Alliance is a platform for technical staff and technical managers within creative art, design and media. The aim of the alliance is to create a community of technical specialists that work within creative education and provide a space where we can come together to network, share knowledge and develop innovation and best practice.
Through the alliance, we aspire to support the development of the community. It aims to provide a platform for exchange and development, empowering the community to advance the role of technical staff, the specialist technologies we support and to drive change within technical education through knowledge exchange and the collective voice.