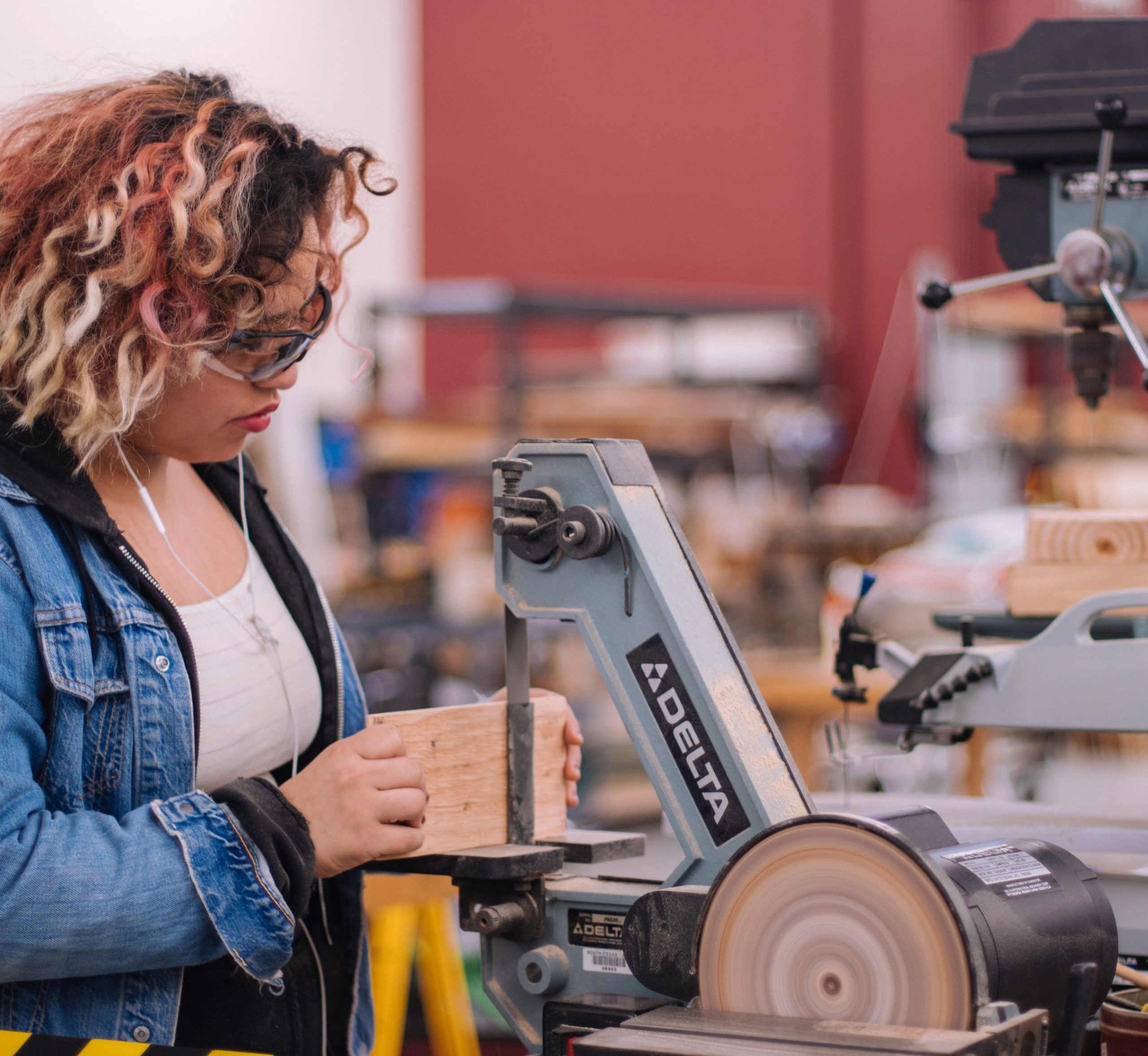 Facing the Future: Identity, community, responsibility
This event will bring members of the CHEAD Technical Alliance together for the first time.  There will be an opportunity for you to meet other technical specialists within your discipline and a chance to network and share experiences.
The event also aims to continue to shape the future of the Technical Alliance and create an agenda that reflects the needs and aspirations of the community.  You will be invited to contribute to discussions to shape the purpose of the network and the support the goal to advance technical support within creative education.
The CHEAD Technical Alliance is a platform for technical staff and technical managers within creative art, design and media.  The aim of the alliance is to create a community of technical specialists that work within creative education and provide a space where we can come together to network, share knowledge and develop innovation and best practice.
Through the alliance, we aspire to support the development of the community.  It aims to provide a platform for exchange and development, empowering the community to advance the role of technical staff, the specialist technologies we support and to drive change within technical education through knowledge exchange and the collective voice.
The event will include presentations on key themes including:
» What is technical teaching?
» Technical teams and structures
» Sustainability
» Panel discussions
» Show and Tell
» A tour of the facilities at Nottingham School of Art & Design
Hourly Schedule
Programme
9.00

-

10.00

Optional pre-event activity
10.00

-

10.15

Registration
10.30

-

10.40

Welcome from Executive Dean

Speakers:

Michael Marsden
10.45

-

11.00

Welcome to the Technical Alliance

Speakers:

Abid Qayum
11.00

-

11.30

Sustainability at Nottingham Trent University

Speakers:

Fred Perkins
11.30

-

11.45

Break
11.45

-

12.00

Technical Teaching and Contact Hours

Speakers:

Fred Perkins
12.00

-

12.30

Technical Teaching - Panel Discussion

Speakers:

Abid Qayum, Anita Coppock, James Russell, Kieran Brown, Shona Harrison
12.45

-

14.00

Lunch
14.00

-

16.30

Workshops Tours and small group workshops
16.30

-

17.00

Plenary
Abid Qayum
Nottingham Trent University
Fred Perkins
Nottingham Trent University
Shona Harrison
Glasgow School of Art
Speakers
Abid Qayum

Nottingham Trent University

Fred Perkins

Nottingham Trent University

Shona Harrison

Glasgow School of Art