Leadership Programme Seminar: Operational Matters – The Nuts and Bolts
Getting to grips with new and unfamiliar responsibilities can be a real challenge when stepping up into a new and more senior creative HE role. This seminar will explore key areas essential for a good foundation in operational matters covering everything from finance to managing change and is designed to appeal to those new in post, programme leaders and course leaders.
The seminar will cover:
De-mystifying finance – making sense of the balance sheet
Promoting and facilitating change
Managing an area when you don't line manage the staff
New and unfamiliar responsibilities
Establishing boundaries, the hands on versus hands off challenge
Operationalising the strategy
Professor Lawrence Zeegen
Interim Pro Vice-Chancellor / Executive Dean - Faculty Arts, Design and Media, Birmingham City University
Professor Lawrence Zeegen, during an academic career spanning over 35 years, has led departments, schools and faculties at some of the UK's most prominent universities including at the University of Brighton, Kingston University, London College of Communication at University of the Arts London. He was most recently Pro Vice-Chancellor and Executive Dean at Ravensbourne University London, before joining Birmingham City University as Interim Pro Vice-Chancellor for the Faculty of Arts, Design and Media in January 2022. Lawrence has lectured internationally in over 25 countries.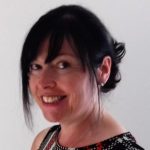 Sandra Booth
Director of Policy and External Relations, CHEAD
Sandra joined CHEAD in 2018 and is responsible for leading CHEAD policy and external relations, development and communication of CHEAD's corporate identity and advocacy, relationships and engagement with external stakeholders and lobbying on behalf of members. Sandra has a track record in higher education, enterprise and marketing, developing policy, securing collaborative partnerships and ensuring effective stakeholder engagement.
Rosie Smith
Senior Business Accountant, University of Derby
Chair & Facilitators
Professor David McGravie, Interim Pro Vice Chancellor/Dean College of Arts, Humanities and Education, University of Derby
Dr Roderick Adams, Associate Professor – Deputy Head of Design, University of Northumbria
Professor Alistair Payne, Head of School – Art and Architecture, Kingston School of Art Kingston University