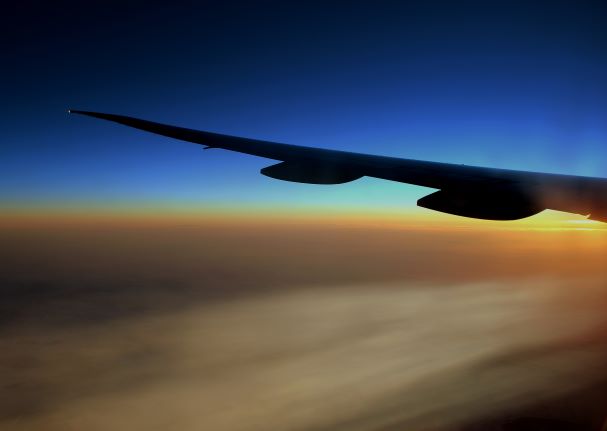 Systems and Structures for Decarbonising the University
Justice must be based on legitimacy, and climate justice is no exception. This means the procedure by which decisions are made—around reparations for climate loss and damage, sharing the global carbon budget, debt relief and climate financing— must be inclusive and transparent. To be fair, climate justice decisions must also be accountable and proportionate, which means using internationally agreed standards of measurement and calculation.
Responding to key insights from Session two, this discussion will bring together people working in different ways towards actually decarbonising Higher Education.
Key questions we will consider include:
What is the Global Carbon Budget, and how is it key to Climate Justice?
Why should creative universities choose Science Based Targets?
Who should creative universities work with towards decarbonisation?
Speakers
Aqeel Kapasi

Senior Project Manager - Ethical supply chains, SOS-UK

Aqeel Kapasi has been a Senior Project Manager at SOS-UK since October 2019. He supports NUS with their ethical supply chain work for students' unions, as well as SOS-UK with its ethical screenings and the Fairtrade University & College Award . He is also involved in ethical finance and careers, managing the pilot campaigns Banking with Who? and Candidates for Change in 2021. Before SOS-UK, Aqeel worked for several years in the corporate world in finance, before moving to the not-for-profit sector.

Meg Baker

Universities and Colleges Union (UCU) Green New Deal

Meg Baker is interim Director of education at Students Organising for Sustainability-UK. SOSUK is an educational charity, which centres students, in response to the climate emergency and ecological crisis. We support students to learn, act and lead for sustainability. Meg is also currently seconded to University and College Union (UCU) to progress UCU's work supporting members on the Green New Deal for Universities and Colleges. Part of Meg's work for UCU
includes progressing decarbonising, democratising and decolonising education by working with UCU members. As interim Director of Education, Meg oversees SOS-UKs education work, programmes and campaigns. This involves working across the student movement and with partner organisations to reform the education sector by enhancing the embedding of learning for sustainability for all students, at all levels of study, in the UK and internationally.

Professor Jeremy Till

Pro Vice-Chancellor, University of the Arts London and University Lead on Climate Emergency

Jeremy Till is an architect, educator and writer. As an architect, he worked with Sarah Wigglesworth Architects on their pioneering building, 9 Stock Orchard Street, which is seen as an innovator in climate-informed design. As an educator, Till is Head of Central Saint Martins, Pro Vice-Chancellor at the University of Arts London and UAL lead on climate action. As a writer, Till's extensive work includes the books Flexible Housing, Architecture Depends and Spatial Agency, all three of which won the RIBA President's Award for Research. His most recent research project, Architecture after Architecture, investigates the future of spatial practice in the face of the climate emergency; work from the project is collected on www.mould.earth

Veronica A* Amon

Climate Justice "Changemaker"

Veronica A* Amon is a West London-raised researcher and maker. With a practice centering intimacy, memory and the flexing of time, Amon's process is rhizomatic and contemplative, continuously making space for new gatherings and ways of making.

Amon is currently a visiting practitioner and Changemaker at London College of Communications (UAL), having graduated from the university in 2019. Within these roles, they consult and collaborate with students and teachers to organically bring forth decolonial thinking into individual and communal practices. During this time they have worked with course leaders, climate advocates and programme directors to form and facilitate a series of workshops exploring climate and social justice both within and outside of design. They describe these processes as complex and imperfect, but necessary to explore.